Sinorock is keen to serve customers' needs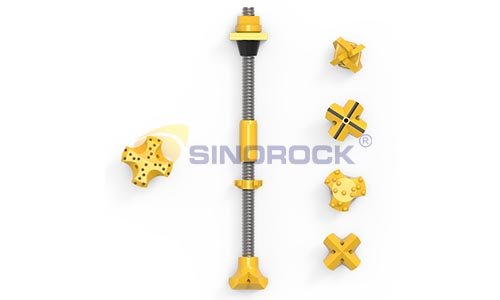 Sinorock is the most professional self-drilling anchor manufacturer and supplier in geotechnical engineering and construction industries in the world. We provide the most innovative and effective solutions for a wide variety of ground engineering, slope stabilization, soil nailing, tunneling support, retaining support.
Sinorock self-drilling anchor system effectively improve the stability of underground rock masses. The increased load-bearing capacity of the rock conditions enables an early construction start, thus providing both technical and economic advantages. Thanks to Sinorock flexible application options, our customers can choose different performance rock bolts from a variety of anchoring systems, which are all custom-tailored to satisfy individual project requirements.
To satisfy customers through quality products, timely delivery and competitive prices. The company and its promoter enjoy high credibility and trust of its Clients and believe in a firm commitment based on Quality, Higher Efficiency, pursuing better innovative products and of course gaining "Customer satisfaction". The Company is keen to cater to the needs of its Clients for whom Quality is Important and to serve the required expectations.